Although they're from Hull, neo-psychedelic garage rockers Black Delta Movement sound more like they were dragged to the year from the late sixties Detroit scene. As one of the main artists on the brilliant Irish Ruby Music label, they're part of a wave of bands that are reviving garage-psych. They're one of the better bands hailing from North Yorkshire, and with the current crop of NY bands, that's no mean feat.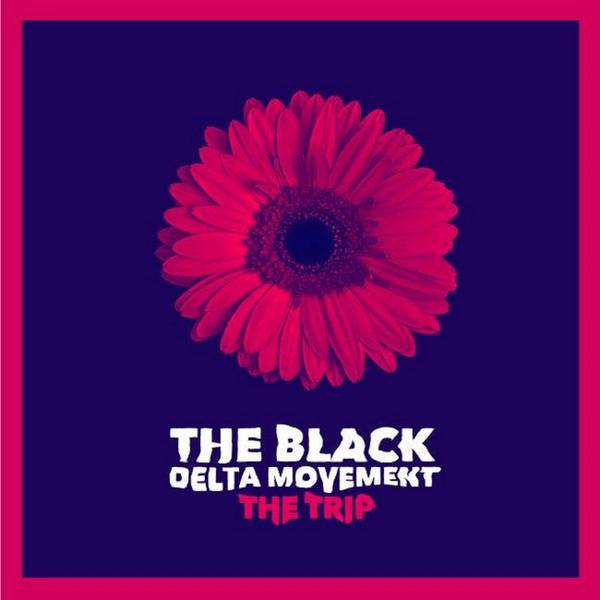 Their latest offering landed yesterday; a single called
The Trip
, and it's already a new personal favourite. Clocking in at just under four minutes, it's a brilliant amalgamation of their brilliant brand of psych, with an added dash of Spacemen 3. It's absolutely fantastic.
Fuzzed out guitars played blissfully lazily, with enough feedback and enough reverb to blow even the most expensive speakers. The bassline struts back and forth, like an early Seeds track, the wall of fuzz hits hard. Although it's repetitive, it's got a hypnotic shoegazing quality to it, and it's easy to listen to and headbang, alone, in your room, over and over.
"Let's take a trip" the singer repeats, and with a vast cannon of psychedelic influences, I don't think he's talking about a weekend break in the lake district. Although the lyrics are full of lazy rhymes, that adds to the song. The vocals play the second fiddle to the guitar part, and you probably wouldn't notice the lyrics if they weren't so brash and sing-along-able.
But the guitar part of
The Trip
is probably the main focal point. Although it's Spacemen 3-like through the verses, the wall of fuzz recedes through the middle 8, so a Jack White-esque solo can blow the listener away. I've never been so inclined to use the term 'facemelting' to describe a guitar solo before, but this one might just be a 'facemelter'. Then, to close the track in brilliant fashion, everything builds up faster. The messy rhymes of the singer's Iggy Pop-like cries get faster, and the bass becomes stomach churningly powerful.
But despite how frantic it is, they've also got a bit of a slacker sound to them. Lazy fuzzed out sounds make them sound like Pavement-On-Acid in places; lyrics that don't really mean much more than "let's take a trip", combined with the Methodrone-era BJM style 'melodies' make sure this track forges itself 'slacker-psychedelia' as a genre.
Although it's hard to pinpoint just one genre to it, the Black Delta Movement's formula is certainly a winning one.
Details
Out: Now (9th October)
For Fans Of: Spacemen 3, BJM, Velvet Underground, The Sonics
Listen to it: HERE
Buy it: HERE
17/20
(written by calum cashin)