On Thursday, Australian slacker Courtney Barnett debuted the first offering of new material since releasing her debut in 2013, and it's pretty much reaffirmed my belief that this woman can do no wrong. Where the vast majority - bar maybe
History Eraser
- of her debut, however, was very dreamy and very melodic, bar Courtney's distinctive half-spoken vocals, her new track
Pedestrian At Best
shows off a real raucous DIY sound.
Courtney's band sound maybe a little like Parquet Courts here, or even 90's indie legends Pavement; it's kind of generic indie slacker rock, that kind of has a determined sort of strut to it. But of course, if the thing you care most about when hearing a new song
is
the guitar parts, maybe Courtney Barnett isn't for you, because it's her brilliantly delivered vocals and witty, witty lyrics that make this song brilliant.
"
I think you're a joke, but I don't find you very fu-uh-uh-uh-uh-nny
" she venomously delivers in the chorus. Like an Aussie Mark E Smith, she just rolls out lyric after lyric of very literary poetic ramblings. "
At least I've tried my very best, I guess
" she sings, and it's features of her lyrics like that 'I guess' that make her songwriting very conversational and very, very impressive.
Poising the new album to be more rocky than
The Sea Of Split Peas
, perhaps, Courtney Barnett's first offering of her sophomore album (type thing) is looking already to be incredibly promising. Whilst there are quite a few bands that look like they're about to be releasing disappointing second albums,
Pedestrian At Best
is an absolute
banger
that proves that Courtney Barnett is a wonderful singer songwriter whose second album cannot, I repeat, cannot be anything short of wonderful.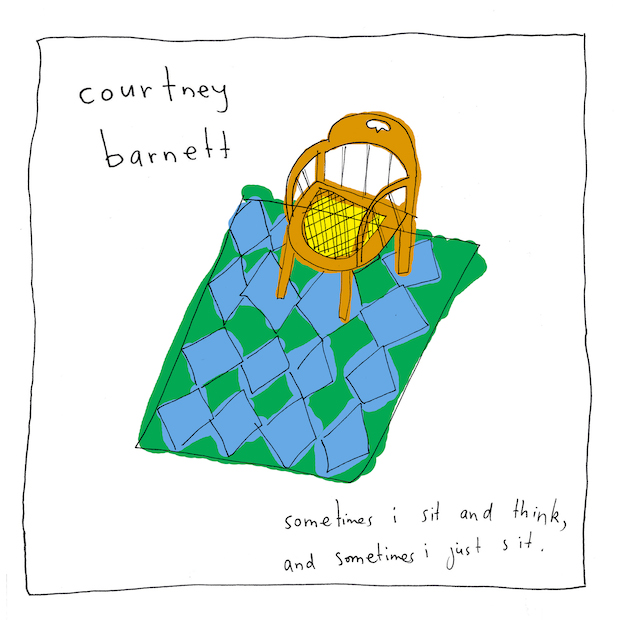 Details (Pedestrian At Best)
Out: NOW to anyone that pre-orders the album, March 16th on 7'
Watch the video: HERE
20/20