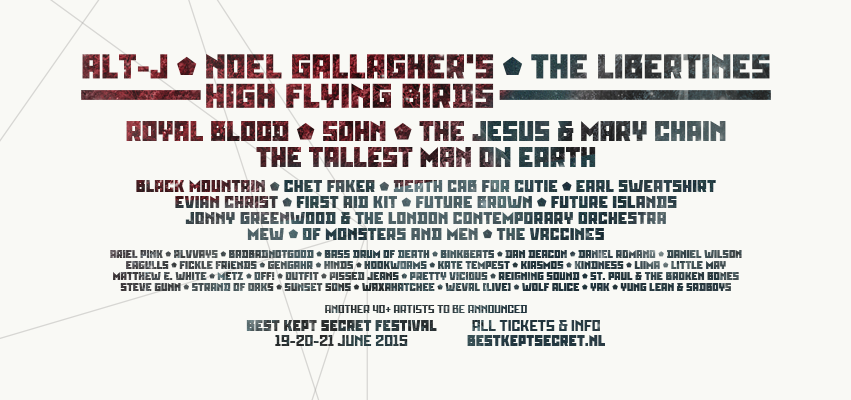 With British festivals constantly going up in price, many people flock to European festivals whose tickets cost about half the price of their British equivalents. One of these is The Netherlands' Best Kept Secret festival; for just over £100 you can go to a festival about the size of the UK's Latitude or End Of The Road, which is pretty great value. But BKS announced their line-up this year, and they've proved it's not just the cheap tickets that make this festival a great alternative, but a phenomenal line-up too.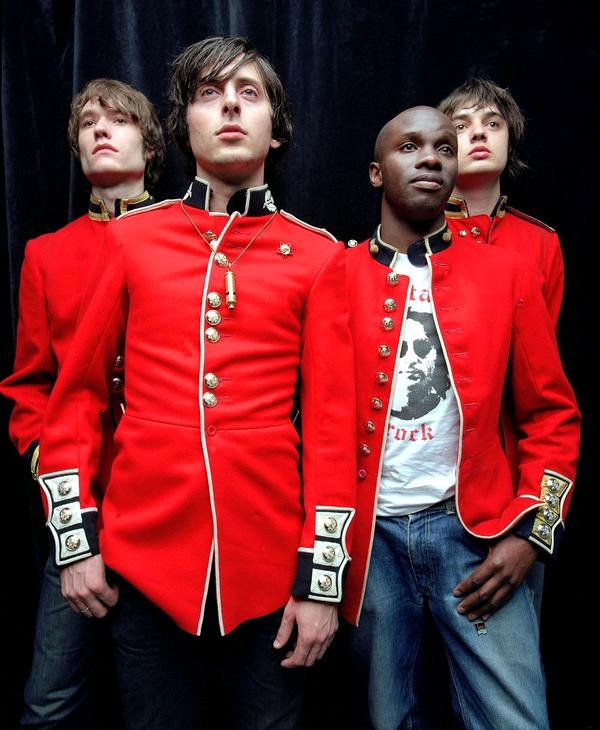 The headliners are strong, and coincidentally all from the UK. The Libertines head up the bill there (in case you were disappointed about the Reading announcement) (which everyone was), and they're joined by Noel Gallagher's High Flying Birds and alt-J who both also headline. Whilst the former has been headlining festivals 20 years, it'll be interesting to see how alt-J measure up to the prospect of headlining a major festival.
But it's down the bill that the line-up gets great, as in really great. What leaps out is that The Jesus and Mary Chain are taking the 30 year old noise of Psychocandy to the hills of Hilvarenbeek, a year after Slowdive played one of their first festival reunion sets. More noisy punk rock comes from Pissed Jeans London newcomers Yak and Wavves-esque stateside surf-punks Bass Drum Of Death, whilst two of Leeds' (and in fact the whole world's) greatest live bands Eagulls and Hookworms have also been announced for the festival. It's certainly going to be loud...
But as well as that, slightly more relaxing downbeat sounds to calm you down between angry noise bands come from Johnny Greenwood, Waxahatchee, Gengahr and Future Islands. On top of that, Spaniards Hinds are probably the best remaining indie guitar band, and Wolf Alice, who should have an album out by then, join them as well. The most exciting act on the bill, maybe, is London based Kate Tempest, whose distinctive estuary accent and witty rapped poetry will be absolutely incredible, even to an audience that won't necessarily be 100% English speaking.
Overall though, BKS's lineup is one of the strongest, if not the strongest lineup that's been announced so far this year. A good variety of heavy psych and rock combined with a good amount of softer indie bands, topped off by The Libertines just makes this an absolutely perfect alternative overall for any UK music fans.
(WRITTEN BY CALUM CASHIN)