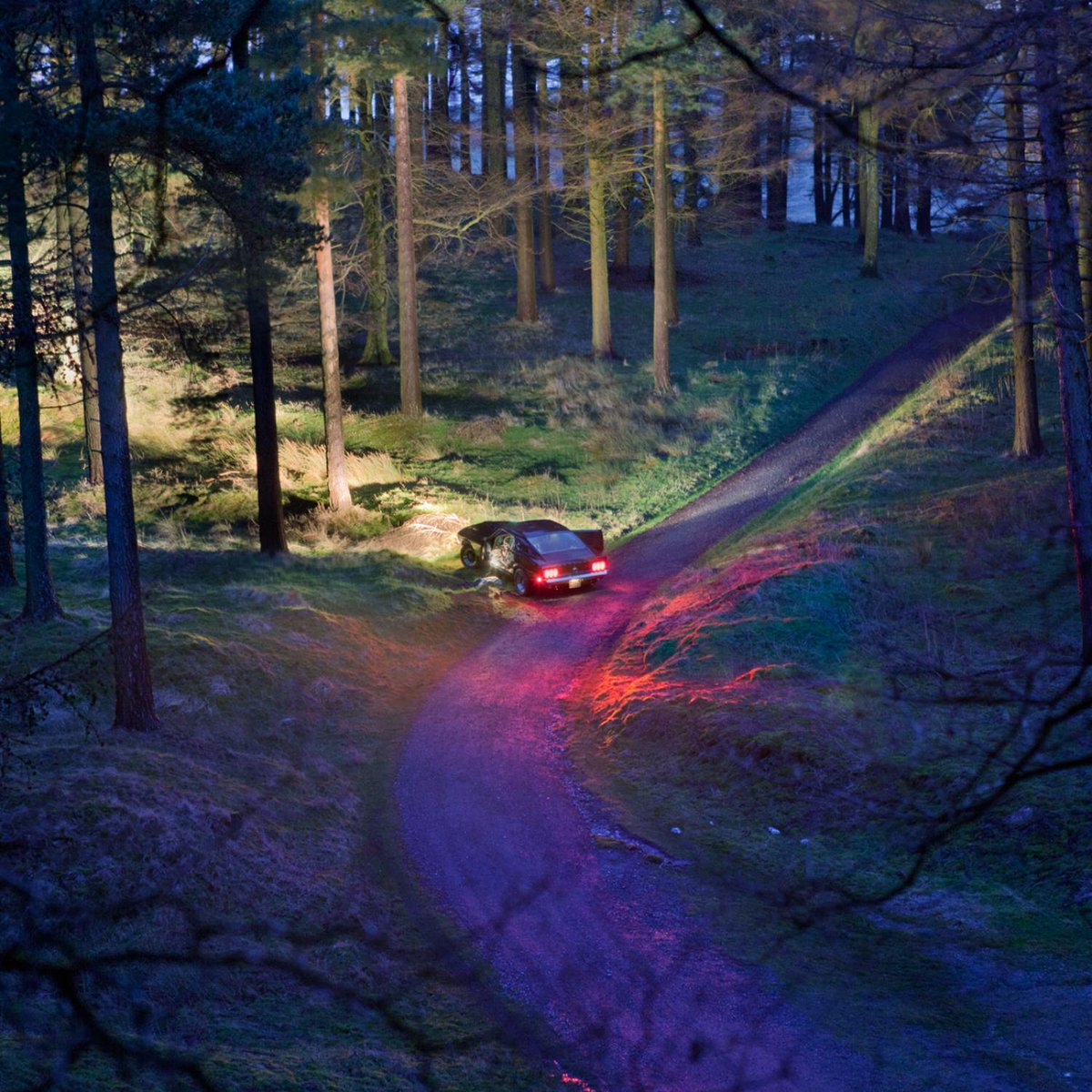 Drenge's furious debut first hit the shelves in 2013, and as well as being one of the standout LPs of that year, it also showcased them as one of the brightest upcoming noisemongers in the UK. At the same time too, they were touring, and bringing their hectic live show all over the country, and that was phenomenal too - so as far as I was aware, the sound that the Sheff-based brothers had honed was one of the angriest and freshest in the business, and they really could do no wrong. View this content on guardian's website
So here, in 2015, Drenge are back with a brand new album, and hearing their old stuff you'd expect more of the same, yes? Energy, hooks, and adrenaline, yes? But no, the angst is traded for ambition, because on Undertow Drenge have not only increased the amount of members by 50%, but also tried to reinvent their sound completely.
Lead single We Can Do What We Want first gave a bit of lie to this; there, their original heavy blues thrash was garnished with a psychobilly influence. To me, it was clunkier and much more conservative than their earlier material, although it did poise Undertow to be a bit of a make or break record. A dramatic change in sound could have led to a fresh, natural, exciting masterpiece, or it could have alternatively been an uncomfortable attempt at reinvention, you know?
Whilst I'd say Undertow falls between the two, it's certainly closer to the latter. I don't think Drenge are entirely comfortable sounding throughout the record, and - maybe obviously - this is down to the change in personnel. The addition of bass leaves some of the songs, like Never Awake or The Woods, sounding like a bit of a mess. The guitar and the bass are just too similar, and it's all a bit of a mess sonically. As well as that, throughout the drum sound isn't quite what it was on the Drenge LP; at times, where it could be menacing, it sounds like it was recorded underwater. Whilst the feel that the Loveless brothers and co are going for is obviously different from the rampant stomp of their debut, they all too frequently miss the mark of the dark, murky sound that they're striving for.
The record isn't completely without merit, in fact, it's far from that. Drenge do have some brilliant dystopian pop songs at their disposal. Favourite Son has got to be the highlight, a venomous 150 seconds where they get that sinister sound completely on point, but Standing In The Cold is brilliant too. It's dark rock 'n' roll that hints at the woozy psych of The Black Angels, and Eoin Loveless' vocals sound pained, and on a record where they're otherwise a bit overly dull and monotone, very sincere. I'd also say that this is the lyrical high point, because whilst Drenge aren't known for brilliant lyrics, they're especially tenuous throughout the rest of the record; after all, the chorus to The Woods is just the Lord's Prayer, and who wants to hear that sang over a bit of clunky riffing?
So yes, even though I concede that I think that Drenge have maybe missed their mark with the new record, there are positives to take away from the whole affair. For a start, the sound is way out; they've taken off a lot of the raw edge that made the debut so great, and not really replaced it with anything. Where Drenge's debut was a passionate affair of barked vocals and stomping chemistry, this is a bit of a dissonant, disjointed album. Still, you can't deny that underneath it all is still a brilliant band making an uncharacteristically mediocre record by their standards, and not a band who have altogether lost it. I guess the thing to will be to wait it out and see how Undertow fairs in a live environment; will it's underlying brutality come out, or will it's stodginess see Drenge play a set rich in old tunes? Drenge will be more than worth catching whatever, but also we'll see if the album makes more since in the flesh, which is almost necessary because after many, many listens, I'm still not feeling this one.
5.5/10
UNDERTOW is out in the UK on April 6th via Infectious - it's streaming HERE
(written by calum cashin)