Vinyl, it's enjoying a resurgence. Vinyl sales are at their highest for years and years (20 or so of them) and this has led to people from all walks of life, from Hip And Trendy teenagers to people who were around when the only speed was 78, amassing as big a collection of records as possible.
Another symptom of rising sales, though, is the amount of creative opportunities for entrepreneurs to find a unique vinyl-related service, and maybe one of the most exciting ones of these is Flying Vinyl. Set up by Craig Evans, Flying Vinyl is a service that, for £20 a month, you can subscribe to to receive a box of brand new vinyl every month. I spoke to Craig, the company founder about the benefits of subscribing to this phonographic lucky dip, how they choose which vinyl makes the cut, and how it's an opportunity to discover new artists instead of just a different way to buy records.
Hi Craig, to start of with; how many people make up the sort of Flying Vinyl team and who came up with the idea?
I'm the founder of the company. My background's in digital marketing in the music industry and it's something that I launched because it's a service that I'd sign-up to in a second if something similar existed. During the second week of launch we were fortunate enough to gain an angel investor, and so the team's growing really quickly to include a production manager, to obsess over the quality of the vinyl, as well as a marketing manager.
How much does the service cost?
It's £20 per month with free UK delivery or £25 if you're outside of the UK.
I'm guessing that this is the question you get asked the most; which bits of vinyl come in the first batch? Is it a secret?
Yep, we've been purposely quite secretive about this. We really want our members to get their first box through the door, open it up and discover loads of amazing new artists via vinyl, so felt that if we announced the artists in advance we'd ruin that experience as people would then checkout the bands on Spotify and YouTube. There's going to be 5 records in the box along with signed bits from the artists involved and some info on each band.
Who chooses what comes in the package?
As a team we really make the decisions and approach artists we think are a good fit, we also have a couple of A&R's that are consulting for the company who help to throw acts into the mix.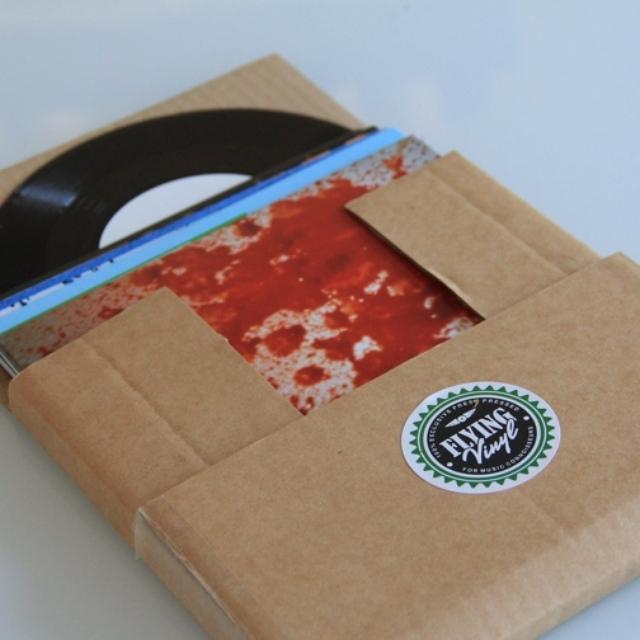 Got a racehorse, and...
What genres would you cover, and are there any you'd avoid at all costs?
The boxes we're launching with are going to be alternative and indie focused but in the future we're looking to introduce some other specialist genre boxes. I think I'd consider us working in any genre of music providing there was enough people buying vinyl in that particular area and wouldn't want to launch a box that was massively eclectic.
Will all the music be new or are you going to include high profile reissues?
Really the idea of the concept it to introduce true music connoisseurs to brilliant new music they probably won't have heard before in the most personable and intimate way possible. In the future we're looking at introducing boxes that include reissues and rarer presses but for now the aim of the company is to connect listeners with new music in a way that hasn't been experienced by most modern music listeners.
Do you, or would you tailor packages to certain buyers, or is it a set batch of records you send out?
It's set records that we send out, but if you like indie and alternative music there's something in there for everyone. I think the members that we have signing up at the moment are people who love new music but maybe feel somewhat disenfranchised by the state of digital and mainstream music. Not everyone has the time or inclination to go to three gigs a week and listen to tons of really average music just to find that one gem that's going to be next year's big hit and we take a lot of the pain out of doing that.