Glastonbury is nigh on the only festival that shifts its tickets without announcing their headliners - we still don't know who is headlining the Sunday, and all the re-re-resale tickets have been sold out.
Already, we know two of them - that is Foo Fighters (more like the 'Boo!!!! Fighters, amirite?) and Kanye West (
who is probably the best possible choice of all the headline-size artists in the world
), which leaves just one slot to fill. It's all very simple so far.
So who definitely isn't headlining Glastonbury? Well, with their line-up announcement this week, they announced that
Florence And The Machine
,
Pharrell Williams
and
Patti Smith
(perhaps three acts big enough to top the bill) would be play a bit lower down than the top spot.
So they're not headlining Glasto's Sunday. Who else
isn't
? Well Emily Eavis has actively denied that
Coldplay
(thank fuck) and
Prince
(who'd be pretty cool to be fair), and Fleetwood Mac have denied that the Sunday could possibly be filled by
Fleetwood Mac
. As well as that,
Morrissey's
had a lot of contempt for Glasto in times of late, so perhaps it's safe to assume that he won't be there.
The best way to try and gauge the potential headliners, outside official artist/festival speculation is via the bookmakers - this is pretty much because these people are experts on shit like this, looking to profit from the whole affair by giving the favourites lower odds. And stuff. Whilst betting's now suspended, as little as four days ago the betting looked like this;
The Stone Roses
(6/4),
Taylor Swift
(7/4),
Blur
(5/1),
Coldplay
(6/1),
Elton John
(6/1),
Chemical Brothers
(7/1),
Oasis
(10/1),
Radiohead
(12/1),
Paul McCartney
(12/1),
Madonna
(16/1),
Rihanna
(16/1),
Muse
(20/1).
Maybe it's safe to say the headliner will come from this list -
AC/DC
are busy on the Sunday, and they've been favourites for quite a while, and in case you were worrying,
U2
are in America at that time. Those you can maybe discount are plain enough to see - an Oasis reunion isn't going to fucking happen, and if it did, Noel Gallagher has said he isn't going to be there, and he's got HFB plans for the two days before it anyway. As well as that,
Muse
are at the Belgian Werchter Festival (according to their official site) on the day of the festival, so (maybe sadly) you can discount them. And and and, Britpop's most likely contenders
Blur
have very recently (via their drummer Dave Rowntree) that they're not returning as headliners.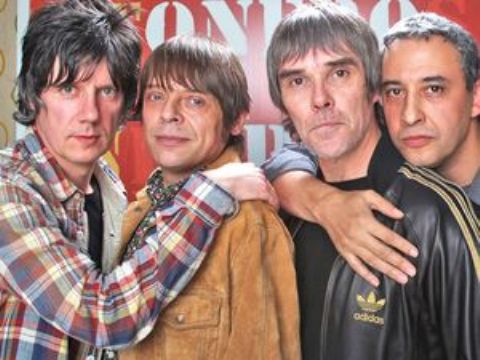 Bar those though; all the other artists on the list have dates which allign with the Glasto schedule; The Stone Roses, Radiohead and Elton comply with that statement simply because they don't have any Summer dates this year. And Taylor Swift is playing nearly 100 dates before the end of the year, but she has her BST slot the day before Glasto's Sunday, so the dates allign perfectly for that. And all the other artists are somewhere in between. Dates here and there, that aren't particularly convenient or inconvenient to the Glasto slot.
So those are the possibilities. Who will it be? It could be any of them. Who do I want it to be? I'm not wholly sure - on the whole, none of those bands are really that special - obviously bar Radiohead - but they're more a band to see in an enclosed setting. It's not like I'd die to see Thom wailing neurotically to nearly 100,000 previously euphoric people. But bar that, I think the list serves to show how stale the music of all the bands that could potentially headline a Glastonbury are. Firstly, bands like The Roses (or Fleetwood Mac, so they can fuck off too) haven't released anything new in decades, so they should hardly be qualified to play the 'Glastonbury Festival of Contemporary Performing Arts). True, the likes of Swift has released some pretty good material recently, but it's so difficult to get really excited about her, especially in the context of headlining such a huge festival.
In fact, I struggle to think of an artist that seems both big enough and exciting enough to headline Glastonbury, and maybe that's a big problem in itself. Arcade Fire (although I thought
Reflektor
was garbage), The Cure, David Bowie, Massive Attack, and ummmm, maybe The Strokes, are the only artists of that size I'd love to see at Glastonbury. And if it were possible, Tom Waits too. And if Pavement are actually planning another reunion, them too, don't forget about that. And if all of a sudden, Ride became big enough to headline, I'd be right into that.
So on the whole, the most likely headliners are Taylor Swift and The Stone Roses, so maybe it'd be a good idea to check out whoever's on the John Peel stage. Or even better, force The Fat White Family or The Fall or Spiritualized or Todd Terje or The Pop Group or Courtney Barnett to that headline slot, because that would be great.
(written by calum cashin)