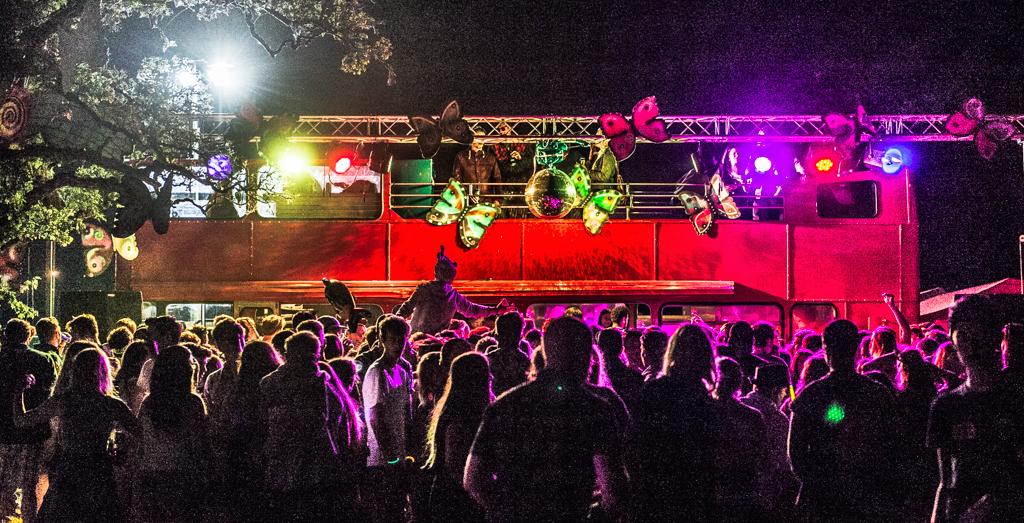 The antithesis of a large festival, with scarcely known headliners (bar that of Glass Animals and the Horrors), Blissfields was something all together more personal.
At first glance the line up appeared disappointing, when in fact, the blossoming acts consisting of the likes of Spring King and Gengahr (to name a few), made Blissfields more than just a (Peter Symonds) students' solace. With the theme '
somewhere in time
' shaping the weekend the multitude of craft tents, and record player to be used at your own discretion illustrated that the Bliss family had carefully planned the festival. This was a festival not only sun soaked, but also drenched in the kind of specific details that can lure in festival goers.
Hammocks, a Shisha bar with open mic, and relaxed 'larch stage' transforming into a throwback disco at night, not to mention the extra terrestrial, out of this world, '
area 51
' DJ tent, plus a party Double Decker, made the whole experience diverse in its entirety.
Headliners, to name a few, included Ghostpoet, Cosmo Sheldrake, Glass Animals, The Horrors and the Dub Distols, all of them giving paramount energy and conviction to their performances. Immediately at around 4pm (late enough to be moderately waved from the atmosphere, heat and cider consumption) we were thrown into the hypnotic set of the Dub Pistols. Looking like your fathers, but sounding altogether more youthful, their trumpets and rap medley had Blissfields bopping manically.
I would also like to briefly mention the produced genius of Cosmo Sheldrake (a 20 odd year old producer) whose song
Rich
was probably the greatest discovery of the weekend for me. He aptly took to the main stage at lunch time Saturday.
However, The most significant headliner for me, (I would be here hours if I were to mention every great act) was Glass Animals...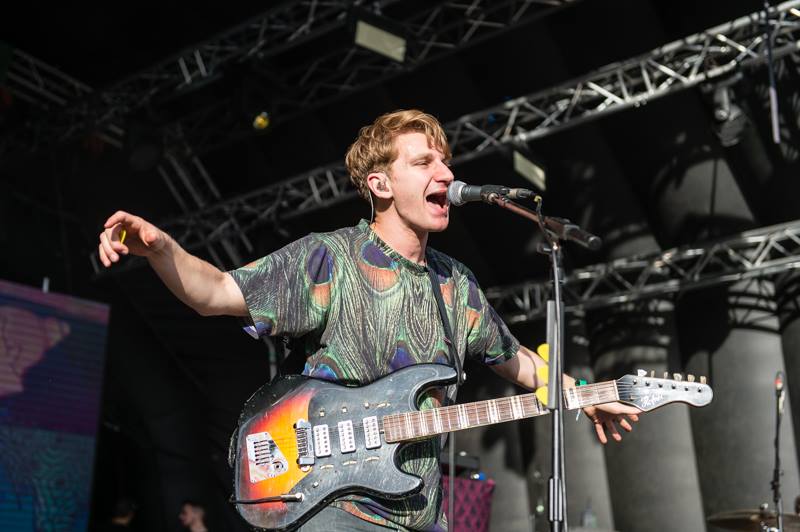 Seemingly jaded by the heat, I noticed that it was not only me who happened to be chanting along to Glass Animals's
Gooey.
The Saturday night headliners, (following The Horrors from the Friday) transported the Hampshire countryside to a place feeling altogether more tropical. The synthy satisfaction mellowed out the crowd, and I don't think it would be wrong to say the entire set was 'euphorically chilled' . Twisting hand movements accompanied the bands melodic and calming set, made the set beautifully memorable.
In essence, Blissfields was interesting and social. With Pimms in hand, sun glasses on, the aptly 'blissful' weather, diverse range of acts and activities... not to mention an altogether sociable and warming atmosphere made for a great weekend.
(written by grace goslin)