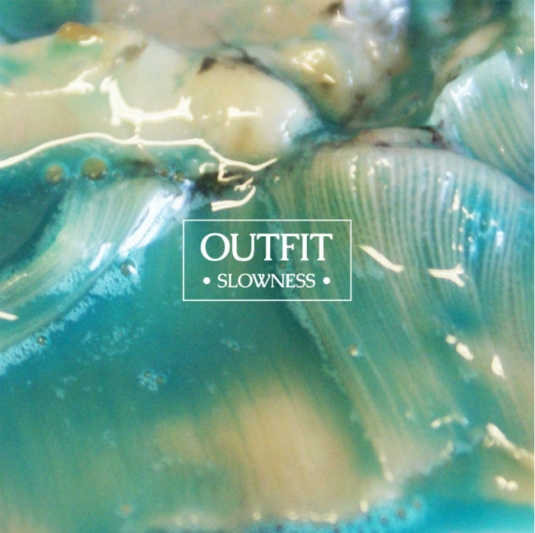 Beautiful, tranquil pop songs that combine thumping danceable basslines with fizzy sounding synthesisers are what make the latest Outfit album one of the most well thought out indie pop records of 2015. It's their second record, and they've thrown away the general catchiness and some of the pop sensibilities that made them critical darlings when their first album came out, and instead have made something a lot more beautiful, if a bit less accessible.
The electrifying song
Smart Thing
gives the first side of the record one of it's best out-and-out pop songs, which wouldn't be outta place in a *slightly alternative* club setting, but the tone's immediately dropped into the cloudy uncertainty of the meserising
Boy
and the forlorn short, haunting, almost segue that is
Wired or Vertigo
.
Later on, the ghostly
Genderless
has a similar effect, making the listener feel almost as if they're floating, and as you get towards the end of the record the dreamlike state that Outfit put you in reaches a peak with penultimate track
Cold Light Home
, before you finally hear the absolute highlight of Outfit's career with closer
Swam Out -
a beautiful seven minute track that begins with some beautiful thin vocals and some basic, slow piano melodies, before the post-rocky guitar sounds submerse you in that dreamlike, hypnotised state that the band strive for for the duration of this record.
It's not entirely like, perfect; it's genuinely a record you've gotta feel in the right mood for, because the whole thing captures a kind of beautiful sadness (or captures a kind of sadness and makes it sound beautiful with synthesisers). As well as that, a few songs in the middle feel a bit shapeless, and I guess a few tracks, i.e
Framed
,
Happy Birthday
do feel kind of like album fillers, but in the end this is a very beautiful album that, if you give a lot of patience, will be extremely rewarding to you.
7.7/10
(WRITTEN BY CALUM CASHIN)