The other day, our writer Rachel wrote a really wonderful piece on some recommended listening, which you can read
here
. It included some pretty great bands and some future obsessions, so it's only right that I write about eight bands myself that are a bit
*~under the radar~*
, so I can get a load of people into some more bands I absolutely love.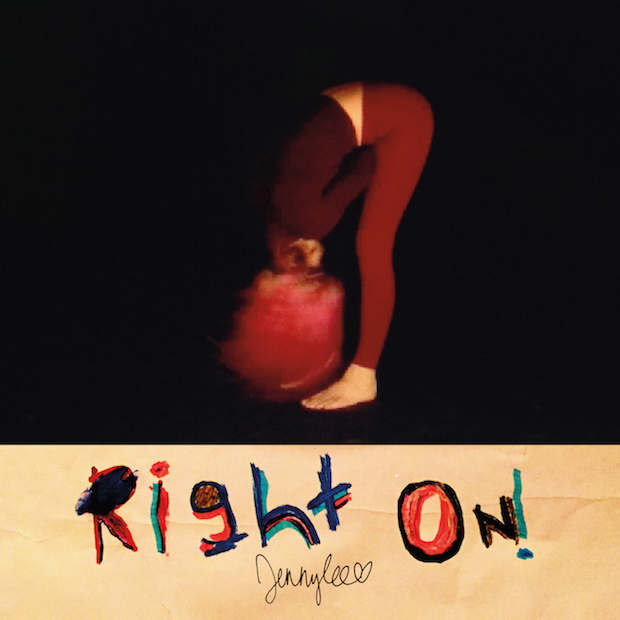 I'll start the ball rolling with an artist that I only listened to for the first time this week; that's because jennylee AKA Jenny Lee Lindberg of Warpaint only unveiled her debut solo song this week. It's called
Never
and it's a scuzzy little number that features some dreamy textures and deepset vocals you'd probably become accustomed to with Warpaint. However, it's a lot rawer than any of the Warpaint stuff, and thanks to some really powerful vocals, it's a nice mish-mash of lo-fi slacker rock and intense Kate Bush-stylé mystical wailing pop. It's really gonna be exciting to see what the jennylee album,
right on!
is like, because I'm sure it'll be great.
Long haired angsty love songs that would be perfect for nineties cult films, York based janglepoppers DIRTYGIRL are among the most amazing young bands I've heard recently. The four piece just put out a split EP with slacker-pop group c r u m b s, which features the two gems
Transition
and
Blindfold
, and is really essential listening. The band have Girlpool-like luscious vocal harmonies and their music is just so, so danceable; it really wouldn't surprise me if they got big real quick.
Subpop's premier angsty grunge band at the moment are known as Strange Wilds, and through raw energy, the power trio's reverb laden sound is nothing short of fantastic. A nice waypoint between Pavement and
Bleach-
era Nirvana, this band are a must hear for fans of noisy guitar music, and really put everything into it.
Pronoia
is one of their thrashier numbers, and I think potentially (bar the latest Beach House record's opening track), it's potentially the best track that everyone's favourite Seattle label has put out this year, whilst the lighter
Starved For
is equally essential, and another track you've just gotta listen to now - they've just put out an album, too, which is moving up my NEED TO HEAR list slowly but surely.
Similarly sludgy, Sweden's Dolores Haze are one of the most exciting new bands on the circuit; in fact, we've got a review of their debut coming fairly soon, which we can't wait to share. They're a four piece that sound a lot like Hole or
Dirty
era Sonic Youth, with those rough guitar lines, vocals that sound both youthful and sassy, as well as lyrics that are every bit as provocative as the band's name suggests. Frontwoman Groovy Nicks (I'm assuming that's a stage name for some reason) is just the coolest frontwoman, and the most hypnotic stage presence, who, last time I saw live, was dressed as Wonder Woman. Dolores Haze's debut is on it's way, but for now check this track out;
You know earlier I said that Subpop were everyone's favourite Seattle label; well, I was being hasty and I was being WRONG. Hardly Art records is home to Protomartyr, Shannon and the Clams and Tacocat, as well as Chastity Belt, who are the next band I'm going to get overexcited about. Chastity Belt are an effortlessly cool indie band from Seattle who make brilliant indie music a la Shop Assistants and The Housemartins with a real urban feel to it. Fronted by Julia Shapiro, whose vivid lyrics give a brilliant sense of being at all these cool parties and whatever that she sings about, Chastity Belt released one of the best indie records of the year, if not the best, with
Time To Go Home.
Coming into a bit more notoriety after their KEXP session, Las Robertas are a really cool band of turbo charged Costa Rican rockstars combine the furiously energetic punk of Sauna Youth, similar guitar sounds in tow, and the laidback vocal deliveries of The Brian Jonestown Massacre, with the frontwoman's voice being just as luscious as Anton Newcombe's to listen to. Their most recent release is the
The Feel
EP, whose title track is genius; rumbling basslines, brilliant guitar tones, and a great bassline. Las Robertas are one of the best bands on the scene, and they've got so many potential fans out there, because their veering on dreamy vocals and veering on punk instrumentation means that this is just perfect for anyone that likes guitar music.
Slacker prince of the west of the US, Stephen Steinbrink is a guy with a lotta talent. I found out about him via the complimentary mix CD that you get with Girlpool's latest
Before The World Was Big
album, and I couldn't help but fall in love with him. His music is essentially pop music, for people with skateboards. It's generally nice, but pretty off kilter, with lots of weird sounds mixing it all up.
It Takes A Lot To Change A Mind
is such a gorgeous song, and on every song Stephen has a nice, laid back vocal delivery that's just hypnotic.
Finally, The Spook School are a Scottish band that I literally found out about on Thursday. Essentially, they're a four-piece, who deal with really important issues facing trans people in their songs, which are all written collaboratively. This month saw the release of their second album,
Try To Be Hopeful
,
which features some powerful songwriting that both tackles the issues of gender identity head on and captures a real punk energy. Songs like
Burn Masculinity
and
Binary
are probably the standout songs I've heard by them so far, but the entirety of their output is essential listening, and they're my new favourite band, I'd say, probably. I love them to bits and you will too.
this list was compiled by me, calum cashin, and all the respective bands have songs embedded with them! if you wanna know more about any band or artist, don't hesitate to give us an email or whatnot on the vapourtrailblog address!