new music is something we all think is really important to get out there, so here's a bunch of really cool new bands for you that you should totally listen to...
Painted Caves are a four piece from Milwaukee, Wisconsin, signed to Amarrass Records, who
combine traditional Arab music and fuse it seamlessly with kaleidoscopic folk-rock. Their swirling tracks scope out a dreamy psychedelic landscape, with lovely lyrics, especially in the song
The Ocean
('There will never be another you/is this the end, where we begin?') The complexity of their music, the various layers to it and the mind-bending way they have melded so many genres, make this band a joy to listen to. No one else is currently making music that sounds like this, the uniqueness of what they're doing is pretty refreshing, their album
Painted Caves
is fantastic, and well worth a listen.
Shakey Graves is Alejandro Rose-Garcia, the Gentleman from Texas, who plays rock, roll, blues and country with an impressive flair and charisma. He literally oozes passion, watch his KEXP here to see what I mean, also his cover of
Kiss The Girl
, is pretty special, so I'd recommend watching it just for that. The mayor of his town has actually proclaimed the 9th of February every year 'Shakey Graves Day', in which Shakey puts on a festival-style-thing, in which he and various local acts perform. Graves' lyrics need to be mentioned, they're witty and wry, '22 with nothing to do but spend my hard earned money on you so I will/yes I will, yes I will, yes I surely will /Church and stuff church and stuff /I never thought god would call my bluff but he did /Yes he did, yes he god damn did' from 'Stereotypes of A Blue Collar Male', for example. He's a vibrant character in amongst a stagnant, overflowing pool of singer-songwriter dudes with guitars, and he's really bloody good.
Public Service Broadcasting take samples from old public service information films and propaganda, then integrate music to accompany it, sounds strange but it works so well. The duo, from London, claim to be 'teaching the lessons of the past with the music of the future', their live shows involve old TV sets displaying these old films with space-age electro music blaring over the top. They're connecting lost generations to this lost generation, beaming the past straight into our earphones in an attempt to Inform, Educate and Entertain us.
Midnight Magpie are a band from Birmingham, I recently caught them at a local gig and they killed it, I thoroughly enjoyed their set. It's pretty hard to describe their sound without using the word eccentric, I guess you could call it avant-garde jazz with a smattering of rock thrown in for good measure. I saw them cover Tom Waits'
Blue Valentine
beautifully, with a huge amount of respect for the original recording, which I love. The lead vocalist, Heather May Corvid, has a roar of a voice but it's also haunting and delicate, she was mesmerising. They just released the
Cosmotropica
EP, which has fantastic artwork and the song
Rita's Baby,
which I'm currently in love with. Honestly, just check these guys out because I think they're on the cusp of something big here.
Institute hail from Austin, Texas and make post-punk music with bundles of attitude and self-pity. Their album Catharsis makes for good listening, even if it is a little same-y. The lyrics are a little flat, wallowing in the typical punk cliché of pent up teenage anger and self-hatred, BUT the blistering guitars and wild drumming certainly make up for that. The vocals can be seriously intense on the record, I'm pretty sure on the opening track for the first 30 seconds Moses Brown just wails. They're an exciting band with vast amounts of vitriol, they feel as if they're drenched in blood, sweat and spit.
Dr Dog clearly take influence from the 60s, which in my mind can only be a very good thing indeed. The band are a melting pot of psychedelia and folk rock, who recorded their most recent album in their own band-built studio. Their sound is somewhat breezy, with groovy undertones, which can make listening intriguing with all the various twists and turns offered to you by the band. Their 7th album, Be The Void has this track on it which I adore called 'That Old Black Hole', it's sublime both lyrically and melodically. If you like The Beach Boys, Dr Dog are probably your new favourite band.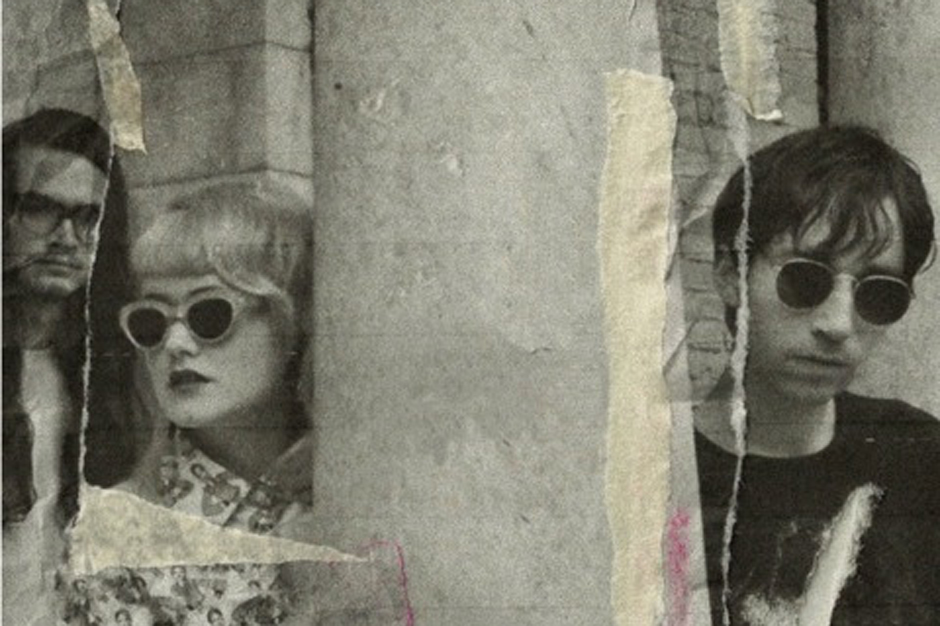 POW! are signed to Castleface (Ty Seagall, White Fence, Damaged Bug) and originate from San Francisco, so already, pretty cool. Their album Fight Fire is packed with punky synths, sharp lyrics and tons of floaty atmospherics. 'Liquid Daydream' fuzzes with a raw energy that seems almost disorderly, but in a good way. They are frantic with a political/social commentary, making them all the more compelling as a band. Their songs feel somewhat gothic - dark and twisted, a festering clump of sound bourne from a group of creatives who are kind of pissed off at the world.
Flyte are probably what you would label as 'indie-pop', but I personally think that there are more layers to the band than that. They have such a prowess when it comes to their music, with intricate harmonies and melodies scoping out a lovely dreamscape for the listener. They've supported Bombay Bicycle Club on tour and for me, were the perfect opener, upbeat and feel good. There is depth to the band, especially lyrically, the image contained within their words is magic ('Through revolving doors/Where the high rise sink/And the mothers smoke/Over kitchen sinks' 'Light Me Up') Flyte comment on modern life, the world I grew up in, which resonates with me hugely, it's probably one of the reasons I like them so much. They are silently brewing away, bubbling at the surface but soon the pan is going to overflow as they are only getting better.
this list was lovingly put together by the wonderful rachel tindall, who you can find on twitter here