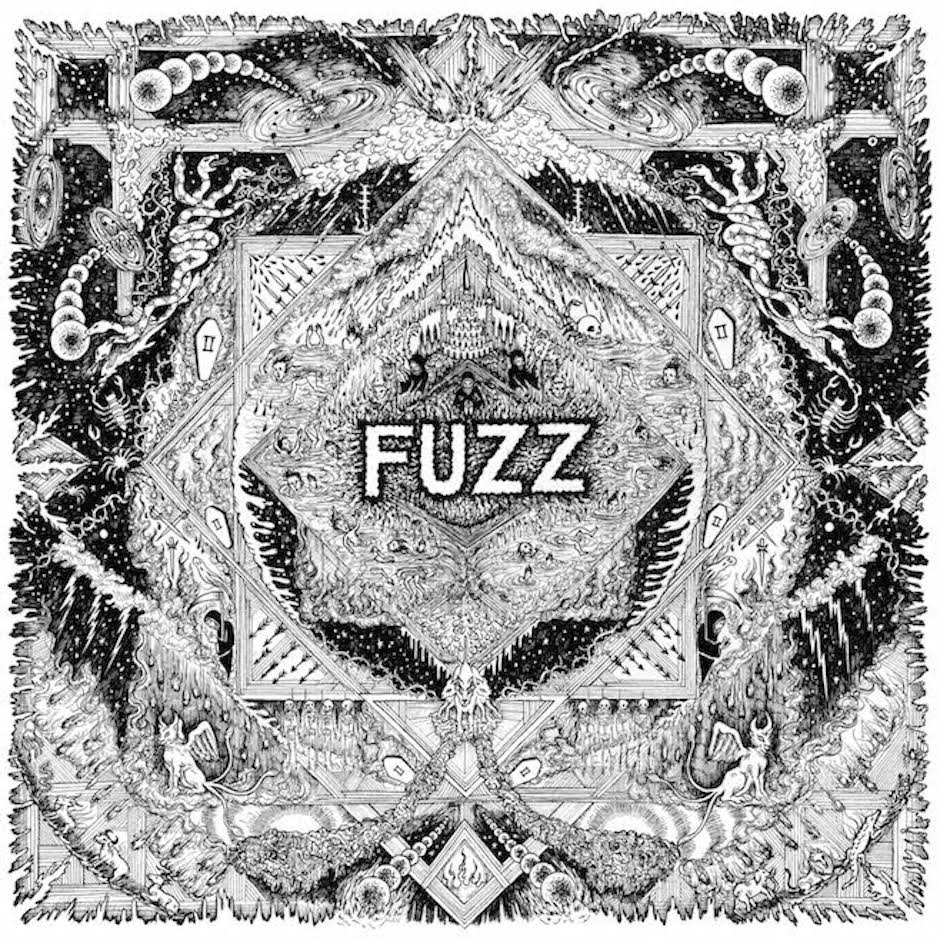 Fuzz was a project of Ty Segall that I was worried he'd never revive, after all, the man has a lot of fingers in a lot of pies, and maybe he'd take his Fuzz finger out the Fuzz pie to make that one of his only unpied fingers. Almost a year on from his last release,
Manipulator
(which grazed the top 10 of our AOTY list, if I remember correctly), comes
Fuzz II
. It's an hourlong, and the follow-up to
Fuzz
, one of the most dynamic, exciting rock records of the past five years.
Unlike Segall's solo efforts,
Manipulator, Melted
and
Goodbye Bread
to cherry pick some high points, Fuzz's sound is moved away from brilliant, tight pop song writing, and instead of Segall being the lead melody writer, that job is handed over to Charles Mootheart, whilst Ty does what can only be described as GBH to a set of drums. Incredibly exciting as a live prospect, you can't help but feel that, like maybe METZ or The Fat White Family, a lot of the live intensity is lost in translation to the studio record.
Live, Fuzz are stop-start, with incessant sonic assault after incessant sonic assault, but here, especially over the course of an hour, this effort is a bit on the wayward and so much of the intensity is just
gone
. Take
Let It Live,
which I'm sure is a beast of a track in a live environment, and it's lazy solo; there's nothing incredibly exciting going on, but a bit of a self indulgent solo riffing slowly, which essentially packs no punch and just sounds a bit on the lazy side; you know that this band call some serious shots live, but bits like this are just so unexciting.
Similarly,
Bringer of Light
constantly threatens to break out into the hard riffing intensity that you got from the first record, but it's just full of half formed riffs, and motifs that look like they might be dramatic a bit, and then peter out. On
Jack the Maggot
, Segall's acid-washed vocals take on some kinda newfound nauseating-ness, and whilst the soloage is pretty brilliant, this is really kinda subpar material from a band whose return I was really excited about.
I mean, obviously there are moments of brilliant hard riffing garage rock, where everything falls into place;
Pipe
has a brilliant riff, and
Red Flag
feels like a psyched up oi-punk number, with all the long winded, long winding solos trimmed off, getting straight to the point in an intense frenzy. Oh, and the sprawling
II
, a 14 minute fuzzed out epic is actually among the best things I've heard by the band, and whilst as the final song, 53 minutes in, you could think that it's too little too late, it's a really satisfying track that almost redeems the album of all its filler material, prog guitar lickouts, and lack of energy at points. It's almost certainly the high point of the album, a storming non-stop freakout! Exactly what you need from Fuzz.
I do like a few songs on this album, and it's a long shot from being bad, but most the riffs are forgettable, lots of the long instrumental sections are tired and weary, and too much of this album drags for this to be a great follow-up to the ever-so-fun rock out that is the first album
Fuzz
. From the outside, looking in, maybe it seems like this band are compared to Black Sabbath too readily, but ultimately, for too much of this album, it does really, really feel like if you closed your eyes and told yourself it was a Sabbath rarities collection, it definitely wouldn't be too much of a stretch for the imagination.
5.6/10
(written by calum cashin)