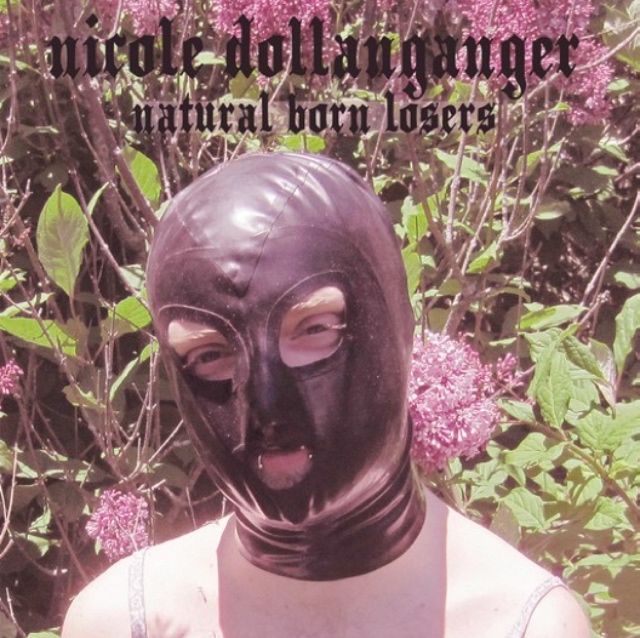 I have only ever reviewed one album negatively. That album was
AM
by Arctic Monkeys. At the time I felt the public had to be warned; if some unsuspecting victim stumbled across
One for the Road
, like a mouse at the lair of a trap-door spider, it was my duty to save them.
Ultimately, it doesn't make a lot of sense to give an album a bad review, especially if no one's forcing you to write about it. If you wouldn't feel comfortable telling the band why you don't like their album in real life, you're essentially Hitler in a conspicuously oversized shirt – which most music journalists are – for giving it a bad review.
Against my better judgement and conscience I have decided to write about another album I am not sure about. After a handful of listens to
Natural Born Losers
by Nicole Dollanganger, her fourth album and the first (and ostensibly the only) release on Grimes' Eerie Organization label, I wasn't able to decide if I liked it or not.
There is something bittersweet about Natural Born Losers; bitter like the life of Miss Havisham and sickly sweet like one too many fairy cakes. There is an element of Southern Gothic underneath Nicole Dollanganger's candyfloss voice, like The Texas Chainsaw Massacre coated in glitter, which takes a while to fully comprehend. The album's opening line, "
I shot an angel with my father's rifle
" goes a long way to confirm any judgements you might have made based on the album art: A portrait of someone wearing a gimp mask against a background of pink flowers, looking longingly into the camera lens goes a long way to describe what I'm trying to explain.
Undoubtedly Nicole acknowledges this simultaneous embrace and aberration of 'white trash' and if she didn't the album would be something else entirely. Almost every song deals with it in some way, most obviously in
White Trashing
,
Poacher's Pride
and
American Tradition,
serving as a symbol for the imperfections and regretted realities of the songwriter's
On
Angels of Porn II
she admits: "
My bedroom smells of rotted food and I guess so do I, it's harder to be good in here than it is to starve and die
," which is as direct and abrasively honest as one possibly can be. There is a running notion that vulgarity equals honesty and vice versa, and honesty is not necessarily an ugly thing.
The uncomfortable side to
Natural Born Losers,
the side represented by the gimp mask, is also the most appealing. If it weren't for the aggressive, almost confrontational honesty, the innocence of Nicole Dollanganger's wispy voice would be lost and therefore meaningless. I have made up my mind that the album is meant to be uncomfortable and difficult at times, but that's where the appeal lies. If you think there's something terrifying about decayed china-dolls and the bleak realities of life then
Natural Born Losers
is a lesson you need to learn.
6.9/10
(written by jonah hartley)