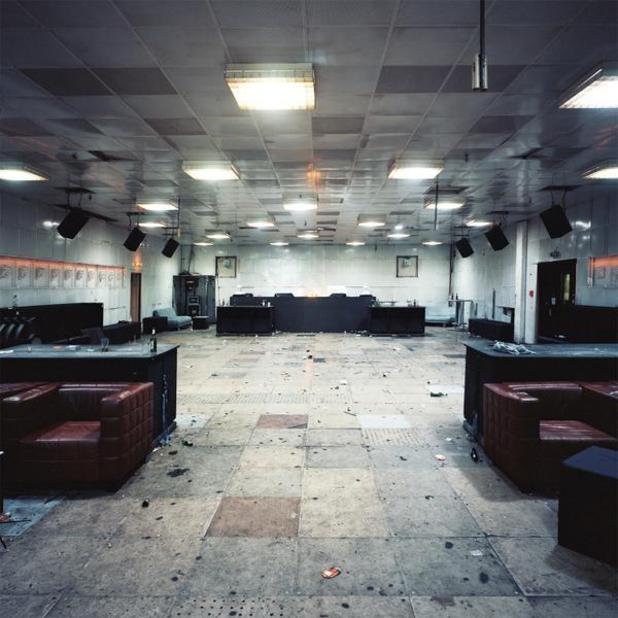 Last month, after 3 long years of waiting, Spector released their second album
Moth Boys
out into the world. For a band who have admitted in the past that they never thought they would be a success, hence calling their debut album
Enjoy It While It Lasts
, this is a huge achievement.
The album opens with
All The Sad Young Men,
which was previously released as a single in February; Fred Macpherson also earmarked it as a frontrunner on the record, in that he has said to try and ease the listener into the band's new album, it is unlikely you'll like the record if you dislike this song. Luckily for me it is one of my favourites from the album due to its honest and balladic lyrics, '
I don't want to make love, I don't want to make plans, I don't want anyone to wanna hold my hand
'. Spector commended on the albums commentary that many versions of the song were recorded, differences being either in length or the general sound. Some of these versions the band have said sounded like Coldplay or Arcade Fire songs with another sounding like a cross between
With Or Without You
and
Chelsea Dagger.
Other favourites of mine on the record include
Don't Make Me Try,
a track with an upbeat tune yet has honest and sad lyrics; and
Decade of Decay
which sounds like it could be seen on the first album alongside
Chevy Thunder
and the other more indie pop tracks. The albums slower tracks such as
Cocktail Party / Heads Interlude
and
Kyoto Garden
are songs I found harder to get into but after a few listens I found that they are prime examples of how much the band have developed over the past 3 years.
With
Moth Boys
Spector have slowly started to discover who they are as a band, they have focused on their ambitions as artists instead of those in the commercial world. Also instead of using other bands and albums to influence their work they have used the world around them and the current issues at hold. The general themes of the album (broken relationships, internet anxiety and addictions and drugs) can be seen through the album artwork perfectly- the defunct night club Rechenzentrum in a series documenting the 'morning after'- as it shows that there is always a consequence to what has previously happened.
If one thing is similar to Spector's previous works it is the bands witty lyrics such as on Stay High where the ways we show our love are described - 'Bonding over hating people' and 'One socket left I let you charge your phone'.
The albums title
Moth Boys
comes from a previous demo of closing track
Lately It's You
, a song which starts slow and soon builds in tempo. A perfect end to an amazing yet caustic and melancholy album.
Overall this album is lyrically relevant to the type of world we live in today. Spector have used their time to produce a while executed and reflective album, whilst also using it as a stepping stone to even greater things.
7.8/10
(written by jess fleming)