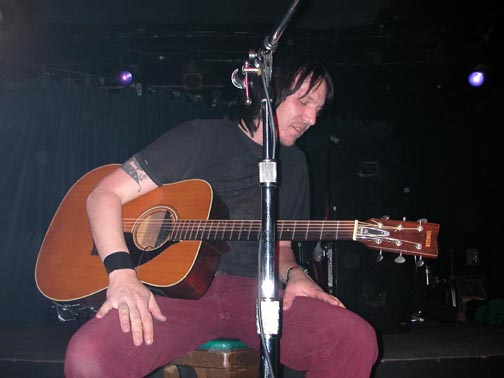 I must have mentioned more than once that Elliott Smith is almost certainly my favourite singer-songwriter, and his body of work is something that never ceases to amaze me. For that reason, I was overwhelmed when I found a soundcloud page dedicated to 'Elliott Smith Essentials' a few weeks back - it's a page that gives you a load of rare cuts, live versions and session versions of some of the greatest songs ever written.
Due to the fact that there's about 40 songs on there, I made a playlist of my favourite 15 or 16, so sit down with a cup of tea and listen to the incredible talent of one of music's great lost talents. My favourites from here are probably the versions of
Angeles
, the obscure version of
Miss Misery
and the fucking haunting version of
Needle in the hay
.
Put lovingly into a playlist just the right size of a playlist by me, you can find the best of Elliott Smith's live playlist right below and stream it in full - the tracklisting is below;
Side #1
1. No Name #1, 1998
2. Thirteen (Big Star cover), 1996
3. Miss Misery (2 Meter session version), 1998
4. Everything Means Nothing To Me (Live on the Jon Brion show), 2000
5. Speed Trials (electric version), 1998
6. Waltz #2, 1999
7. St Ides Heaven, 1998
Side #2
1. Angeles, 1998
2. Between the Bars, 1998
3. Needle in the Hay, 1998
4. Baby Britain (acoustic studio version), 1999
5. Roman Candle, 1998
6. Pitseleh, 1998
7. Say Yes, 1998
c
(
written by calum cashin)