On a personal level, I'm really rarely completely satisfied with a whole festival lineup - sure, there's always a few bands on every major lineup, but largely it's hard for me to see a whole festival lineup that completely and utterly nurtures every musical want and need of my fairly (but not ridiculously) off-kilter taste in music.
So, with Field Day, London's finest sonically smashing weekender, I'm continually blown out the water by every single thing they ever announce. Today saw the latest in a series of announcements that was the glacé cherry atop the cake. A band of new acts came through that added to the already incredible lineup.
We started off with the preliminary announcement a few months ago. On that, the first day (
Saturday
) included some of the best off-kilter artists around - the electronica of
Floating Points
and
Holly Herndon
, the guitar gems of
Dilly Dally
and
Wild Nothing
, and the urban prowess of
Roots Manuva
and
Skepta
(who let's be honest, everyone needs to see this year). Then, bettering that came the
Sunday,
which featured an array of incredible alt artists (most of whom are regularly featured on this site), who it's better to just list because there's so many great ones;
Parquet Courts, Goat, Thurston Moore, Mbongwana Star, Blossoms, Beach House, Tangerines
, the ALMIGHTY
Brian Jonestown Massacre
, and to finish it off,
PJ FUCKING HARVEY
.
This is a line-up so incredible it's tough to talk about it without sounding like a soulless PR person, but the truth is it's got even better today. A wave of artists for the
Sunday
came along while I was still in bed, and I'm still suitably disarmed. Firstly, French downtempo duo
Air
- those boys are singlehandedly responsible for my favourite film score of all time, the steamy dreamy
Virgin Suicides
OST. And
Moon Safari
, a modern classic. In fact, as late as last year, their head honcho Nicolas Godin released an underrated gem of neo-classical experimentalism in the form of his
Counterpoint
album. So even though they're playing other places, it basically ensures that one of the best art-pop acts of the twenty first century are guaranteed to be playing in my city this year.
Does it get better? YES.
The Fat White Family
, yanno that shamanic six piece, who we - earlier this month - gave a stellar 10/10 to for their incredible modern masterpiece
Songs For Our Mothers
. They're the best live band in the business, and they're potentially gonna steal the show from Peej with their low down, raw and dirty nihilistic punk rock. As well as that, there's a few other must see gems in the announcement (if there's gonna be enough hours in the day).
DDDumbo
, rising indietronicistas,
Mystery Jets
, who you'd have thought were dead and buried but actually just released their strongest ever album, and the NYC singer-songwriter Lorely Rodriguez, aka
Empress Of
.
So in summation; I think I know where I'll be between the hours of 1100 on June 11 and 2230 on June 12. The big question is d'you wanna join me? (and probably pre-drink on the streets of Mile End ten minutes after the Sainsbury's opens?) See the full line-up and get your tickets
here!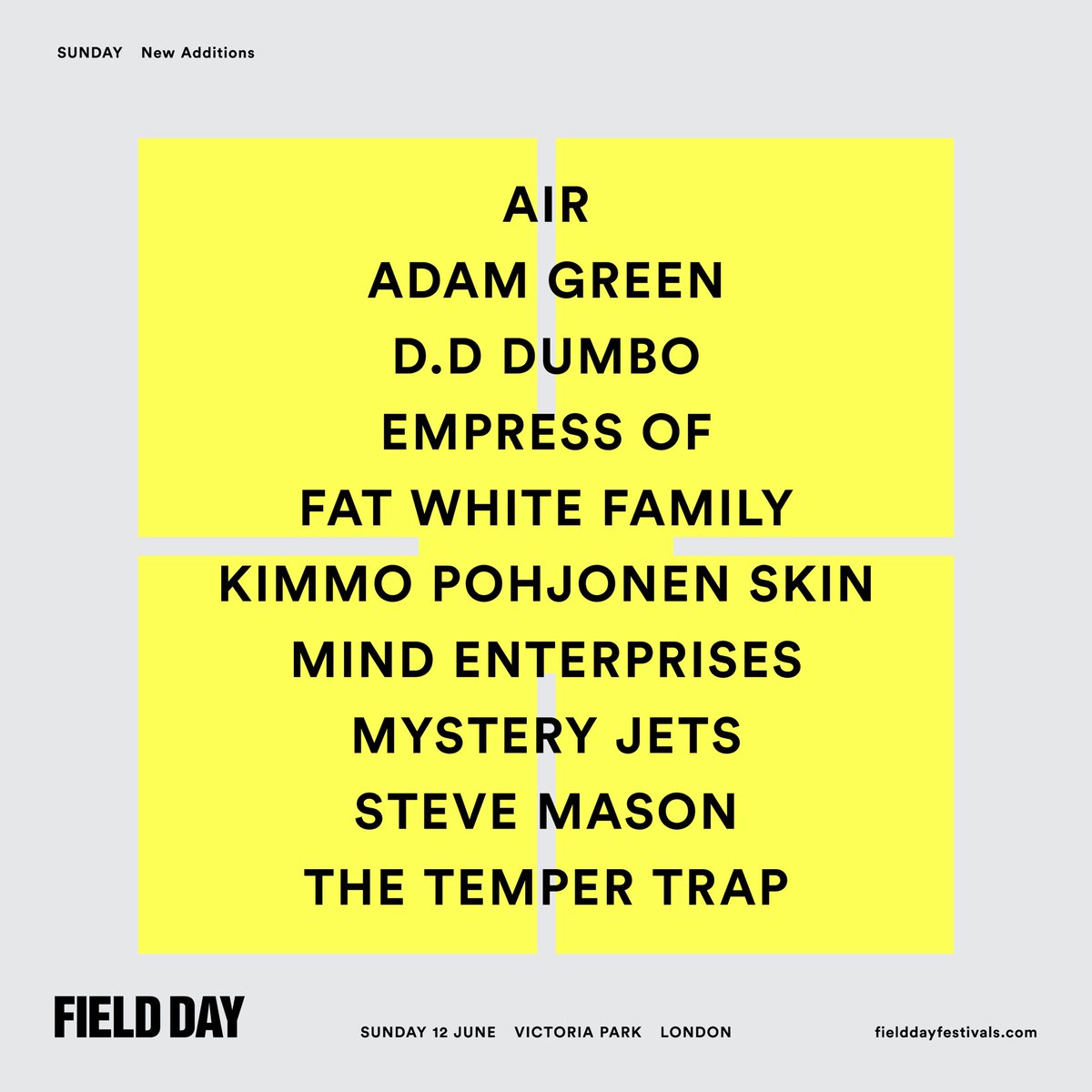 (written by calum cashin)