A few months back, one of our new music extraordinaries, Rach, gifted unto the world a post introducing of eight of the coolest bands you've probably never heard of. Now, armed with a lotta coffee and spare time, something similar has returned - damn, Rachel, at it again with the new bands (and the established ones that you might not have yet had the absolute pleasure to experience yet). So plug your headphones in, we're in for a pretty bumpy ride through pastures sonically unexplored.
Ocean Alley
Ocean Alley are an Australian band who make a sort of psychedelic surf-rock reggae, creating a frankly huge soundscape that envelopes you from start to finish. Often their songs continue to grow, with no indication of ever stopping, like Daydreaming, it swirls and bends delightfully. Their EP's are pretty tight, and have a kind of DIY thing about them, which in my opinion adds to the appeal, as well as their overwhelming uniqueness. Ocean Alley make the kind of music you want to play of a summer evening when you're sat in a field with mates drinking warm cider and thinking about absolutely nothing at all, the perfect sounds to relax to. The lead vocalist, Baden Donegal, has a roar of a voice, with that and the funky keys with huge riffs the band sound incredible. They're a lot of fun to jam to, it makes you want to twist your hips in the best way possible. With their debut album in the ether of 2016, this year is probably set to be quite a big one for these guys, I imagine Triple J will play the shit out of them upon its release and interest in them will likely sky rocket as a result. As well as their music being awesome, their album artwork, especially for the Yellow Mellow EP is really something, and their music videos are pretty aesthetically pleasing too. Also, their lives shows are probably buckets of fun and dancing. All in all, a band to cherish for the way their delectable jams, and the way that what they make is evidently made with a lot of care and pride.
Mr Elevator & the Brain Hotel
An LA based psychedelic rock band, and they're pretty trippy and seriously 70's. One of the coolest things about this band, in my opinion, is their lack of guitar. What they lack in guitar they make up for in keys and organs put through crazy pedal effects. I first heard these guys on YouTube, in a Jam in The Van session, they performed a song called
Nico & Her Psychedelic Subconscious
and it kind of blew me away a little bit, a very (maybe a little too much so) Doors vibe going on
here
. It may not be the most original music, it's drawing on a LOT on influences and admittedly, at times it can be samey. BUT, it's totally good to just close your eyes and just listen to for the sheer for of the crazy sounds they produce. The organist is otherworldly, and very exciting to watch, and like I said, the lack of a guitarist gives the band an edge. They're just SO groovy, listening to them is like taking a shower in psychedelia. I think they're going to evolve into this beast of a band, so start paying attention now so you can watch them blossom into one of the most exciting bands out there.
I'm not entirely sure how to describe these guys' sound…it's kind of a whirling stew of smudged bass, slightly crazy time signatures and percussion with smatterings of distortion. I'm going to say it off the bat, the lyrics and vocals are reminiscent of Radiohead, like, it's as if Thom Yorke is being channelled at points, which can only be a good thing. Also, I can hear elements of alt-J in these guys too. That's the best I can give you in terms of sound, because I can't put my finger on these guys, but I guess music shouldn't be defined by genres anyway. I'm honestly surprised more people aren't listening to Kins, because they're breath-taking, they're dreamy whilst being incredibly intense, they have a subtly about them but have surges of aggression throughout their back catalogue. Their debut album Kins is pretty good, but I much prefer their EPs, especially Most Definitely. Out of all the bands I've talked about so far, these guys are the most criminally underrated. They're so enticing, while you listen to them you become submerged in this little world of epic sound they have so expertly sculpted. Please, listen to these guys, they truly deserve to be heard.
The Allah-Las are the sound of the 60's in 2016, making music that could easily have been featured on the Reservoir Dogs soundtrack, if that gives you any idea to what they sound like. Their album The Allah-Las, is dreamy garage rock at its finest, with an affecting Jagger-style vocal and a sense of loneliness running through it. It's hazy, jangly music with delicate fuzz to help bring it all together nicely. Their most recent album, Worship The Sun has a laid-back groove, as times it verges on sloppy, but it's still a lovely listen. The Allah-Las have some real stand out tracks, and they're a band that I personally really love, even if they're not doing anything that different, they're doing it well. It's a very sunny sound, you can imagine wandering up the Californian coast and having this blasting in your ears, and being taken away to surf-rock bliss. The production on both their albums is very clever, while it captures the rawness of the band and their sound, it was clearly meticulously recorded and produced. This is a band of revivalists, they needn't be any more than that, because I really love what they're doing.
I say to you, how about some free-improvisation-jazz-hip-hop? Yes please, I hear you say. BBNG will provide you with just that, this Canadian band make, elegant jazz occasionally with grimy hip hop lyrics over the top. Their album with rapper Ghostface Killah can be dark at times, so dark it's worth a grimace as you listen to the lyrics, but the smooth undercurrents of jazz lift it up in its entirety. The constant stuttering staccato and delicious strings married with hip hop beats is honestly a match made in heaven, it's so vibrant and exciting to listen to. Their album 'iii' is their first album consisting of entirely original material, previous albums included jazz covers and samples of hip hop songs from artists such as A Tribe Called Quest. Yeah, it's as awesome as it sounds. One of the members of BBNG often wears a pig mask, and they've worked with Tyler, The Creator, in my opinion they couldn't get MORE appealing. The music these guys are making is genuinely mesmerising, it gives a new way to listen to hip hop and jazz, that's why I find them so exciting- who else in the world sounds like this? There are so many mind-bending levels to their sound, it meanders around your mind, flowing through your ears like honey. It's golden, as you listen you just have this overwhelming desire to consume the album, it's just that immersive. The vibe of these guys is really chilled, but also there is a sense of urgency and importance to what they do, because they know that they're changing the game. I dig it big time, and I reckon you will too, give them a listen below.
Baths is Will Wiesenfeld, a more unorthodox electro pop musician. His music is crafted of many different, beautiful little moments, which are fused together to create one stunning song. With a focus on complex beats and insane layering, Baths is a joy to listen to just for the sheer impressiveness of it. Many of his tracks have moments where you just tilt your head back in sheer disbelief because you can't understand how his making the sounds he's making and how those sounds actually work. It's heavy and dark at points, like a swirling pool of ink on a pristine white marble table-top. Baths is ambient, which is an understatement at best, a truly immersive sound that grabs you by the scruff of the neck in the most inviting way. Baths is sonic, subtle but stashed full of energy and drive, both the lyrics and music are poetic. Truly wonderful and incredibly interesting.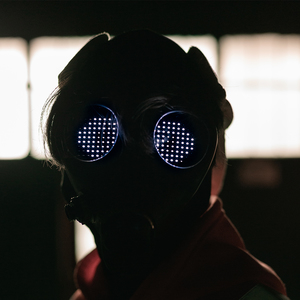 Again, another musician who is somewhat indescribable for all the right reasons. Car Seat Headrest was originally a solo project by Will Toledo, and the 12 albums he released online have a huge following and are very well loved, he's now touring with a full band. He used to record in the back of his car, hence the name, and it's this slightly lo-fi production set up that gives him an edge, there is a vulnerability to his work. He will be releasing an album in 2016, named Teens of Denial, which will be his first to be recorded in a studio. His albums seemingly improve with each and every listen, the more you hear the more you notice as you begin to peel back all the aspects of the music. He's whimsical yet self-contained, extremely intimate whilst being so far removed from the rest of the earth. What's more, this guy is funny- his lyrics are witty and dry, as well as being pretty moving. Teens of Style is a punch in the face of an album, it's despairing, melancholy and full of heart. Car Seat Headrest is looking to be the future leader of a massive cult of adoring fans…
Chock full of punk attitude, angular rhythms and splintering guitar riffs, Useless Eaters are a band that demand you to listen to them, or you'll regret it. It's filthy, grubby, acidic San Fran garage rock, in the same vein as Ty Segall and POW!, it's delightfully uncharming. The spitting out of vicious lyrics in an affected English accent over stuttering ramshackle guitars and thunderous drumming makes you want to cause havoc somewhere. Useless Eaters are one of those frantic bands, the chaotic nature of the recordings defines punk perfectly, and I can't get enough of it. I imagine the band ripping through the streets of San Francisco, wide-eyed and lairy, looking for the next thing to write a 'I'm pissed off' song about. The sound is blistering, dripping with disdain for the ordinary, because this band are anything but ordinary, they're alien like and refreshing. I can't get enough.
Words: Rachel Tindall