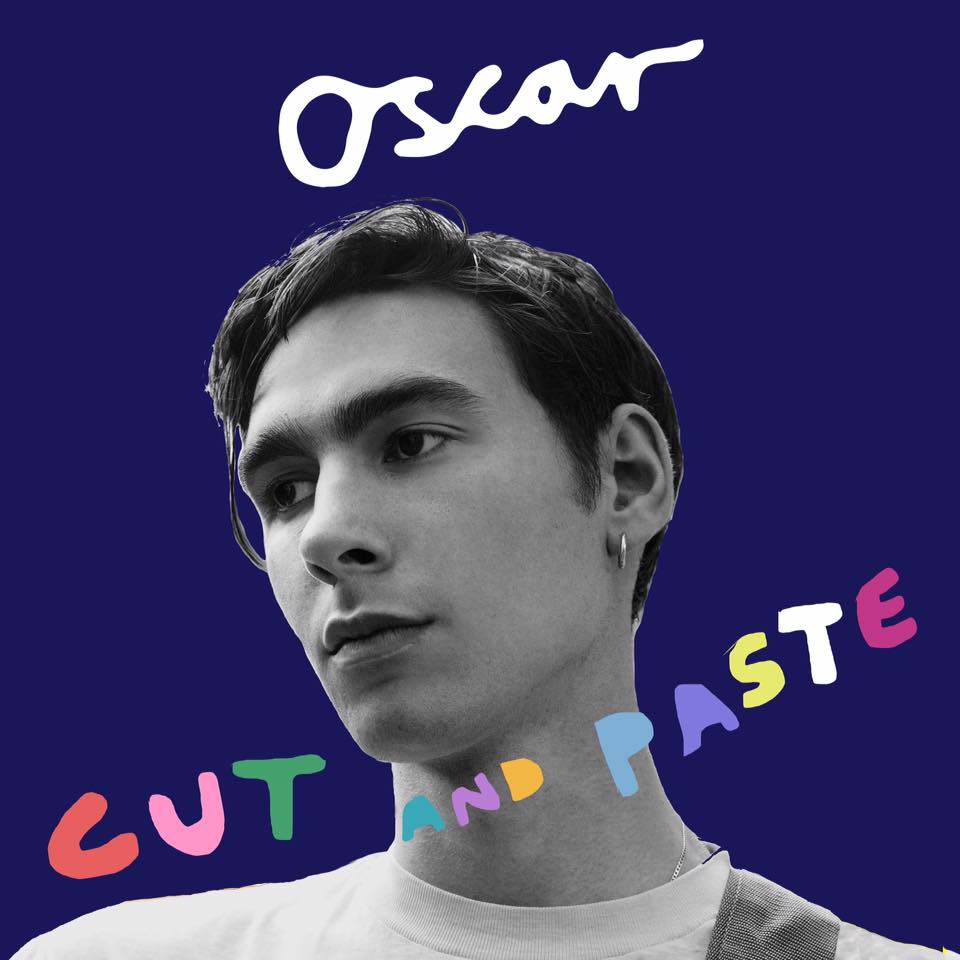 People have been debating the question of who has written the perfect, quintessential pop song for just about as long as music has been laid down onto tape; do The Only Ones wear the crown? Perhaps it's Bowie's
Rebel Rebel
? Whatever the answer is, it's fair to say that Oscar has had a pretty good stab at staking a claim to the metaphorical throne with the lead single from his otherwise mixed bag of debut album. Jumping out of the traps with an absolutely killer riff that appears to be being played on the lovechild of an electric guitar and a kazoo,
Sometimes
is a confident and infectious track, deserving of the radio play that it will inevitably receive across the airwaves this summer. It bops along sounding like Pulp's much-overlooked
His 'N Hers
at such a rapid pace that by the time it's finished you're already left scrambling for the replay button. It even has handclaps, and who doesn't love those?
That Oscar showcases his talent and knack for writing feel-good, vibrant pop songs so early on only makes much of the rest of the album even more disappointing. The 2nd and 3rd tracks drift by aimlessly, with the lazy, monotonous vocals sacrificing any chance of a memorable chorus before
Good Things
at least tries to poke and shove the listener back to consciousness. Despite containing the most predictable and cringe inducing bridge on the album ("
looooove, loooove, loooove
"), the melodies in this 4th song are simply too brilliant to ignore.
By the fifth song there's a pattern developing to the album. All of the many filler tracks begin with a watered-down bassline and 90s hip-hop drum beat before Oscar grumbles about something or other, usually a girl. Then there'll be a standard chorus that is always the most interesting part of the track, a predictable bridge and then a final chorus, but this time it'll have an extra layer of guitar or synth to make it that bit more climactic. It's a pattern that is almost offensive in its repetitiveness, as if Oscar has written one song, put it on the album half a dozen times, and expected the listener not to notice.
Splashes of colour are added here and there in the album; amongst the generally lacklustre lyrics there is the golden nugget of "
please don't look at me like I'm some kind of fool for loving you
", a direct and romantic plea that's leapt straight out from the pages of Alex Turner's presumably shiny black leather notebook. Although of course there is plenty of generic heartbreak porridge, such "
I see your face / and then I want to die / it's how you make me feel
", which is the chorus to
Fifteen
and funnily enough, sounds as if it were written by someone... 15.
When the album steps out of its mono-rhythmic, monotonous shell and a moment of inspiration takes hold, it becomes plenty likeable, though such moments are too few and far between. The female backing vocals that appear on a couple of tracks are angelic and the Beach Fossils-esque guitarwork in
Daffodil Days
is as beautiful as it is fleeting; before the song is sadly ruined by a trademark Van McCann chorus. The synth sounds on penultimate song
Beautiful Words
make for a really enjoyable and frankly groovy time and it is perhaps the album's 2nd greatest achievement after
Sometimes
, a song that is much-missed but not forgotten by the time the album whimpers to a close with
Gone Forever
.
Whilst none of the music on this record is terrible by a long shot, it really falls down through its insistence on recycling of ideas that would be better left in the landfill and though the moments of inspiration are worthy of adding to any playlist, the album as a whole does fall flat. With half of the lyrics appearing to be written in a rush the night before, and the vocals delivered whilst still half asleep the morning after, Oscar sounds nostalgic for the cosy sleep he enjoyed in-between. Meanwhile, the listener is left nostalgic for the times that the album sounded so promising with the opening track of "Sometimes". Too much repetition, not enough ideas. Cut and Paste indeed.
5.0/10

Words: Dr Ruben Clark