The Jagerhouse, a surreal 100 cap-box at the top of the Bestival site, was one of the best alcohol adverts to bless human eyes since the Guinness advert with the dominoes. On Sunday night, whilst Sean Paul was sauntering around, providing a musical low pressure area on the landscape, Manc five piece Aldous RH took to the Jagerhouse stage. Don't let the fact that their audience was genuinely about a thousandth of the size of ol' Sean Paul's, Aldous RH were a thousand times better than anyone else on any of the other stages.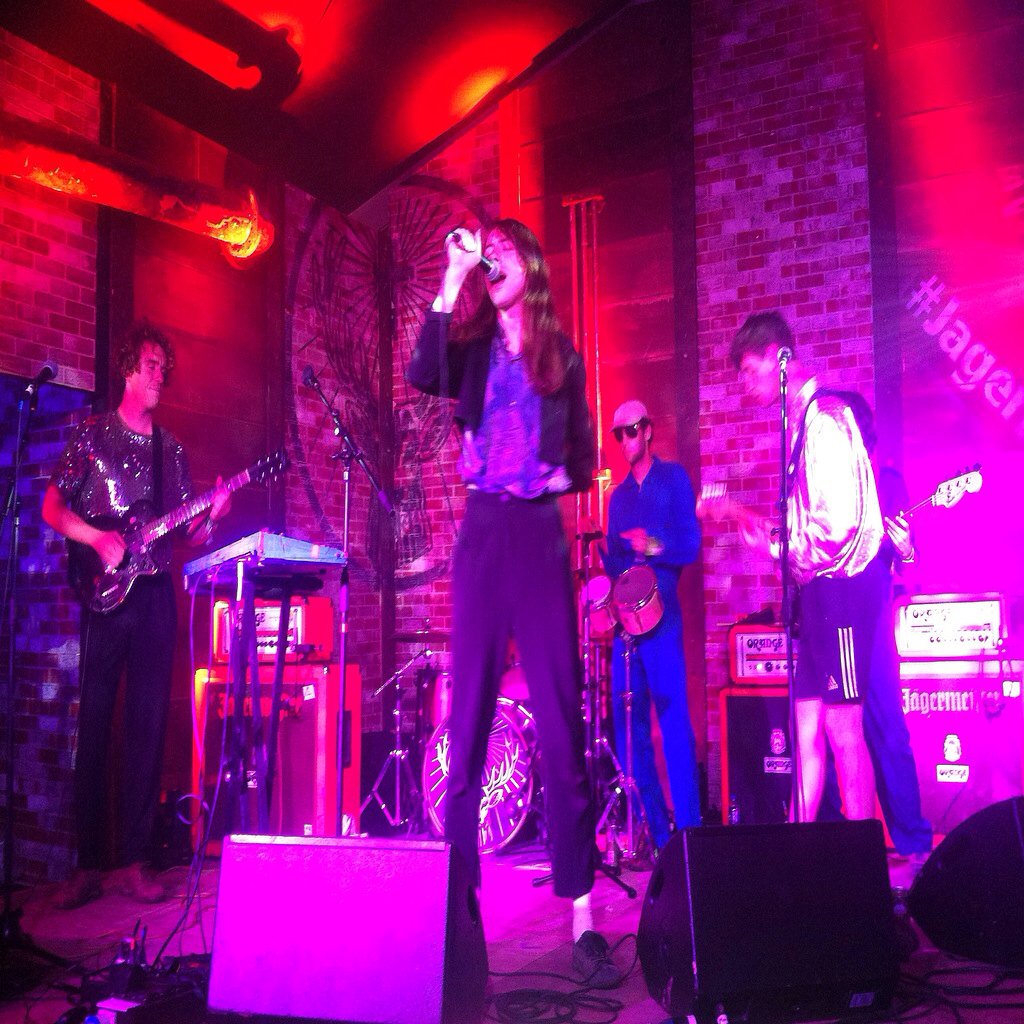 The band themselves are an effortlessly cool six piece that marry one of the most enigmatic frontmen you'll ever see, a backing band custom built to lock into a groove and even a cowbell-playing bongo-banging percussionist. The band took to the stage, and opened with a cowbell based number that sounded like an LCD Soundsystem b-side being reconstructed from beyond the k-hole. The frontman - is his name Aldous? Or is that the band? - started to move around like a combination of Bobby Gillespie and Jim Morrison, howling into the mic.
Aldous RH got more and more into it, as the last two numbers saw them get even better. Imagine a sexed-up spaced-out version of Bowie's Fame, brushed with a bit of Funkadelic influence. Times its hypothetical brilliance by ten, and you're not even close. As the sparkle-clad sextet ripped through their final mystic groove, you couldn't help be left feeling that this band really are something quite special... They're playing Rough Trade next month, so come along and get down with Aldous.
(Words: Cal Cashin)