Sunflower Bean are a dream-pop band much in the same vane as DIIV or Beach Fossils; but don't let that fool you, and well, if you're not that way inclined, don't let that put you off - they're loud, intense and dangerous. Sunflower Bean are a fucking force. A power trio revolving around the shared vocal duties of ferocious bassist Julia Cumming and dream-pop dream boy guitarist Nick Kivlen, they take the wishy washy, dreamy melodies of their NYC contemporaries, and hammer them out in the most extreme, unforgiving way imaginable. During their 45 minute teatime Bestival slot, the band were just otherworldly, almost singlehandedly deafening me and hundreds of other spectators.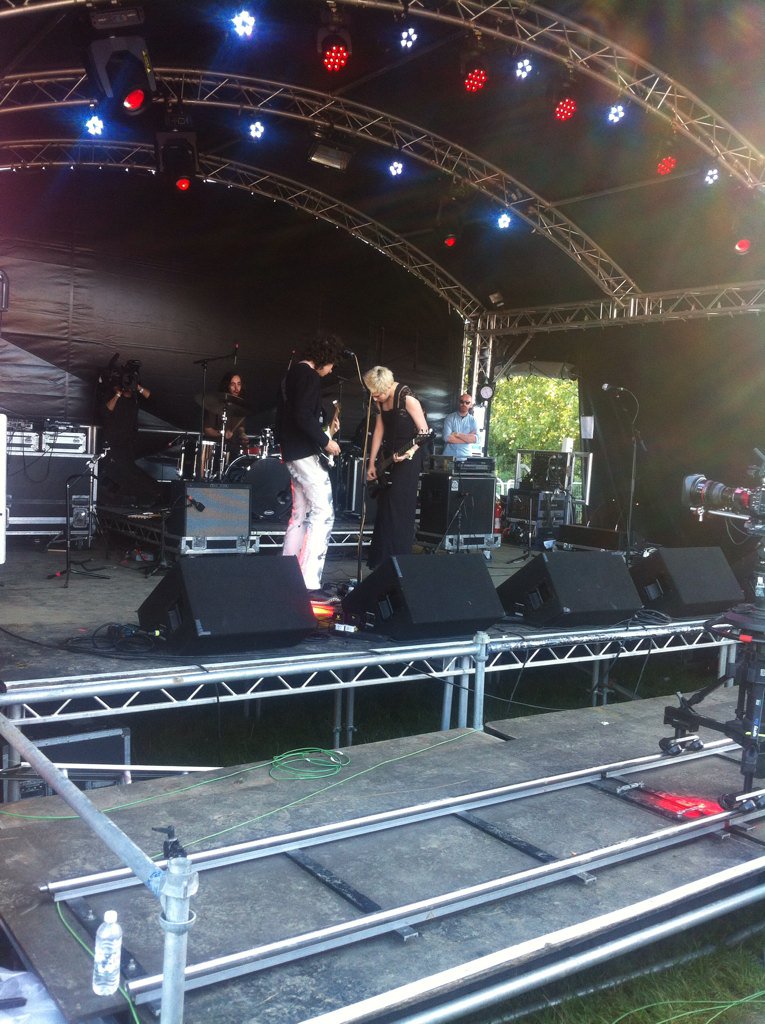 The trio opened with a couple of numbers that saw Julia Cumming's piercing vocals and bassline rampages, before the band tumbled into a particularly dreamy version of 2014 album track
Somebody Call A Doctor
. But as the set went on, Sunflower Bean came into their own.
Easier Said
and
Wall Watcher
were highlights; two fuzz feedback flash fries that mix sqwualls of feedback, barked vocals, and an almost Black Flag-like intensity to give Sunflower Bean's set a real feeling of danger.
Throughout their set, the band fizzed around the stage, with their electric energy giving the crowd life on a lethargic Sunday afternoon. On record, Sunflower Bean are an enthralling prospect, generally something to listen to and get lost in, but live they step up the game, and bring such a brilliant intensity to the serene melodies. One for the future? Probably. One for now? Fo' sure. Sunflower Bean are everything you wish DIIV still were and a bit more on top of that.
(Words: Cal Cashin)