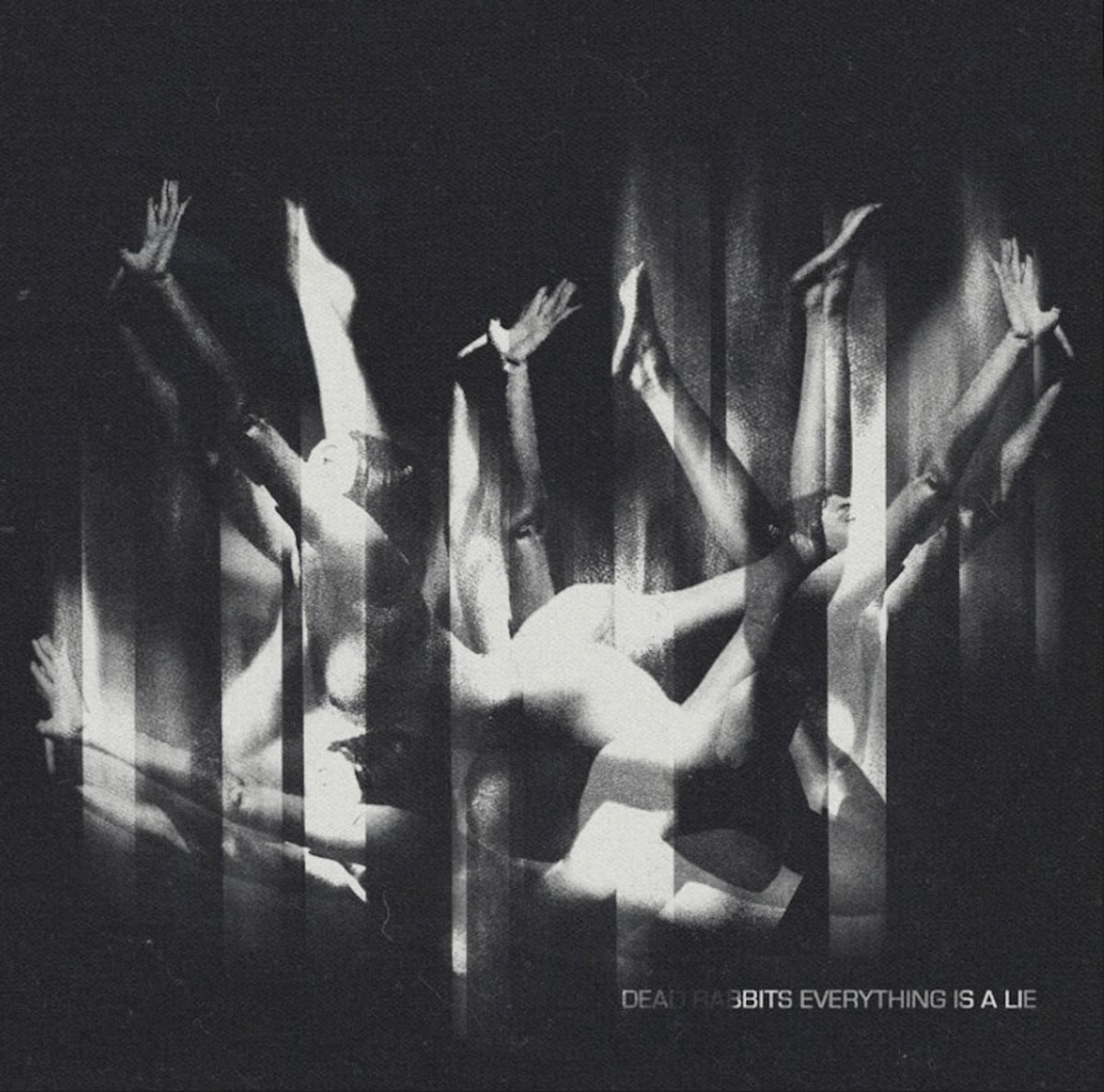 Look at Southampton shoegaze extraordinaires Dead Rabbits' first two albums,
Time Is Your Only Enemy
and
The Ticket That Exploded
, with their bold geometric sleeve designs that contain music that is clear cut garage rock with a lean towards shoegaze. Now look at the front cover to their latest record,
Everything Is A Lie,
with its ethereal grey avant photography - blurs and light tricks aplenty. That development is pretty much mirrored by the music contained on the vinyl disc. A much smoother, refined sound awaits, and frontman Tom Hayes' vocals are propelled into dreamy euphoria in a way they never were before. This is an album that sees the Southampton band at their shoegaziest (is that a word?), and is all the better for it.
Squalls of feedback sound simply beautiful on Honestly, mirroring the shoegaze revivalism of The Horrors more than any nineties band, with bright, shimmering tones echoing right through the sonic field. At the same time, tracks like the closing You Already Know, do hint at that harder, more psyched out sound they reached on earlier tracks like It's All In Her Head, combining it with an ethereal guitar/keys combo that makes the track sound like a total dream, as it winds through lots of dreamy sections of feedback and sonic mist.
Here, every single track is just a pretty beautiful decoration for your time on this mortal coil. Each of the 8 songs on Everything Is A Lie deliver ornamentally gorgeous shoegaze shimmer, and over all else, it's just a gorgeous record to stick on and zone out to. There's the hazy nostalgia of That Was Then, But This Is Now, which meanders through a labirynth of otherworldly guitars that go ever so well with Hayes' mumbled vocals. And the lead single Get Me Over There, a highlight that kinda sees the band position themselves as a Brian Jonestown Massacre for the people of Southampton (yep, saying that without a degree of irony, and now I'm gonna tuck into some Pasta 'n' Sauce), with sun drenched vocals, and twiddly psyched out guitars.
Overall, this is the first album from Dead Rabbits, and the third very good one from them, at that. One of the best shoegazing bands in the country right now, everything they lay their hands to is just so beautifully melodic, and a totally entrancing dream. A record you've gotta hear, if you're in any way inclined towards guitar music that, y'know, makes you feel things.