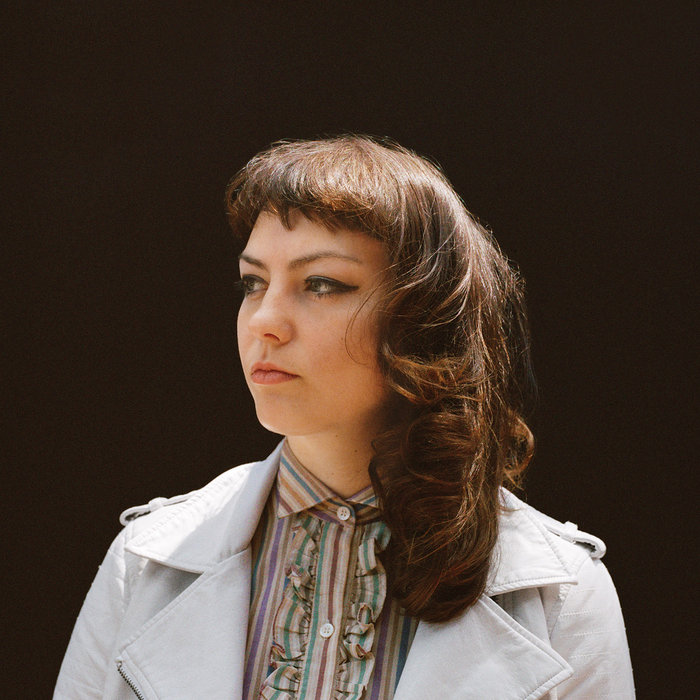 I can safely say that this is one of my favourite albums, ever.
My Woman
permeates an eclectic mix of genres, including dream-pop, garage and rock. And yet, there is no sense of clumsiness or confusion - Angel expertly weaves the mix together to create an album that, even in it's most serene parts where Angel - doing what she does best - engulfs the track in her steely, shivering vocals, is exhilarating.
It is obvious that on this album Angel is exploring a more electronic sound (she names Brian Eno as one of her leading inspirations), which is immediately established by the synth-pop opening track
Intern
. If there was ever a song to drift through the depths of space to - it's this. It's as if it has been recorded underwater or in a large, grand hall, producing a very different sound from tracks like
Unfucktheworld
and
Stars
on her previous album
Burn Your Fire For No Witness
.
Angel splits the album into two sides:
A
and
B
, as if it were a vinyl record. Although tracks 2 and 3, on the
A
side,
Never be Mine
and
Shut Up and Kiss Me
, sound like they belong on a pop album, their sound couldn't be further from conventional.
Never be Mine
hits you with hip-swaying Spanish guitar melodies and
Shut Up and Kiss Me
is a sort of soft-rock, pop mash up, that ends with Angel's incredible, soaring falsetto, which seems to rip the song apart.
On the
B
side of
My Woman
Angel briefly returns to the dreamy, shimmering quality of
Intern,
with
Heart Shaped Face
and
Those Were the Days
, while the long, scratchy guitar solos on tracks 7 and 9
Sister
and
Woman,
become like a second voice, expressing the same anguish that Angel conveys in her characteristic, warbling vocals.
Olsen's lyrics elegantly encapsulate the difficulties of identifying what being a woman means. For example, she sings on the 6th track
Heart Shaped Face
, 'you never needed anyone to expose you to yourself' and on the penultimate track
Woman
- 'I dare you to understand what makes me a woman'. However, there is always a sense of ambiguity to Angel's lyrics, which not only means that they are open to multiple interpretations, but also that they move you in a way you can't quite put your finger on: you're just aware that she has raised the hairs on your arms or made your eyes close or your stomach flip.
The last song on the album is a harrowing piano ballad.
Pops
sounds like a final, exasperated plea from Angel (a plea for what exactly, it's not explicitly clear). Her voice is frail and fuzzy and the lonely piano only adds to the sorrow of the track. Angel sounds as if she might be crying, singing the line 'I'm not playing anymore, did that all before'. At the end of the album you're left with a sense of something unanswered, not dissatisfaction, but more of an energy, a restless dark space.
In interviews Angel Olsen has spoken about redefining beauty on this album and that she certainly achieves. It's full of jarring frustration and pain, but is also graceful and enchanting in equal measure. My advice: to do 'My Woman' justice and fully experience all the tension and heart-ache is has to offer, close your eyes, lie down on your bed and play it in one sitting (and play it loud.)
9.2/10
(Words: Lily Ball)